What is FocusCuts?
FocusCuts by Snailed It is a status bar application for macOS, which gives you additional actions for Shortcuts. FocusCuts also gives you a custom list of Shortcuts per Focus Mode. So if you want to have a quick list of Shortcuts available for Work, but different ones for Personal, you can!
Shortcuts Actions
FocusCuts has three Shortcuts actions to detect Focus Modes and provide further details:
A Focused Menu Bar
Take advantage of your current Focus Mode and keep the relevant Shortcuts at hand. You can either select specific Shortcuts, add all the Shortcuts in a folder, or even watch folders so new Shortcuts added to it automatically appear. You can also have the name of your current Focus Mode show up, making it easier to spot.
Requirements
FocusCuts requires macOS Monterey, as previous versions of macOS do not support Shortcuts or Focus Modes. Sadly there is currently no way to bring FocusCuts to iOS at this time.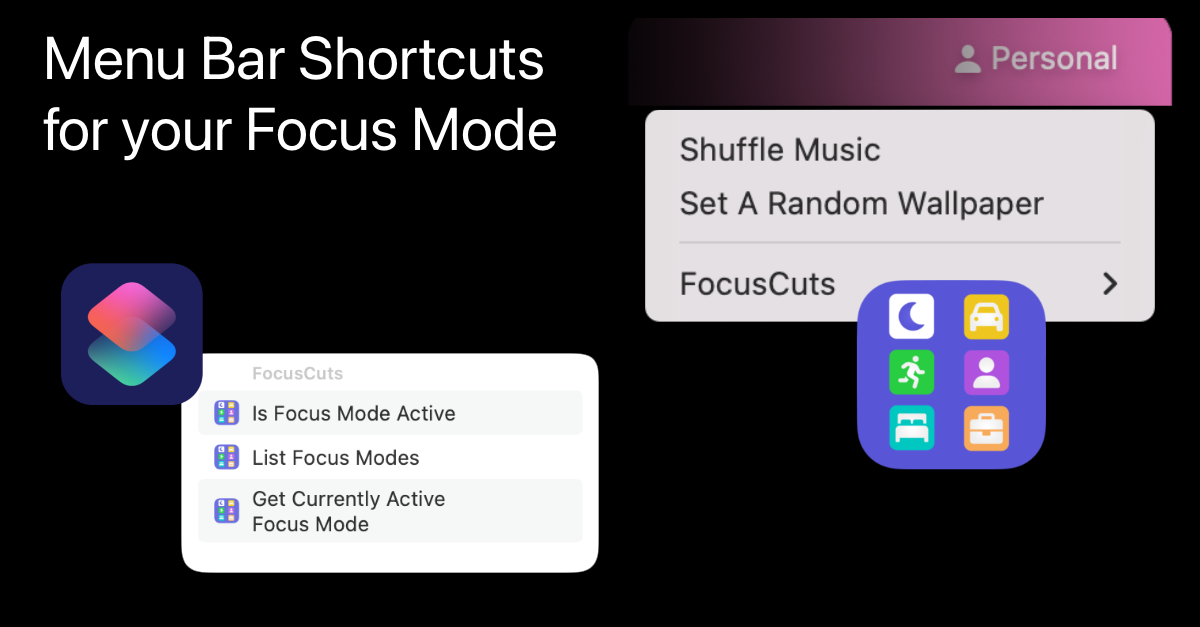 Recent Updates